About the Company B+S Germany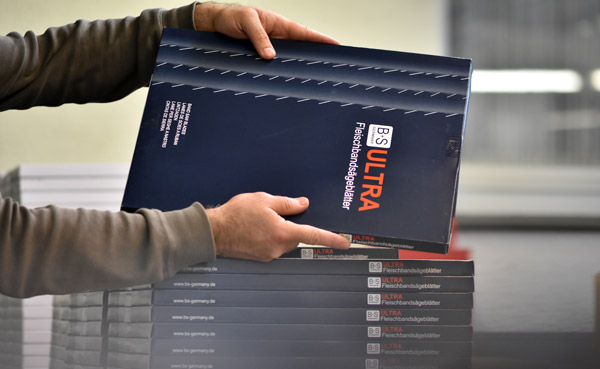 B+S Germany is the top-quality brand created by two companies: Friedrich Bickenbach GmbH & Co. KG and Rich. Schmidt Söhne GmbH & Co. KG and represents premium cutting tools in the most industrial fields and areas of application. For over 175 years, we have been a specialist for bandsaw blades, band knives and textile knives.
Today, our standard products as well as customised items are being manufactured for global export by true specialists. In doing so, we are able to advise our customers and utilise our excellent knowledge to find and offer solutions that are exactly right for their needs.
Take our word for it and allow us to produce your cutting tools for you!
Our Team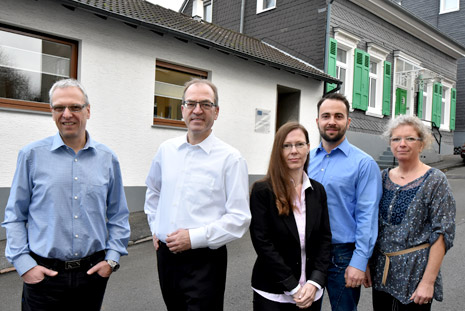 From development to production and sales, our work is based on teamwork: With B+S Germany, you will have a dynamic team at your side that will successfully supervise your order from start to finish. In doing so, we offer you what we do best in order to tackle your challenges: A constructive interaction of committed people, particular expertise and great experience.
We have the advantage of short decision and production processes – everything located in a single building and everybody only a few steps away from each other. As a result, we are able to implement your feedback as quickly as possible. Consequently, we are able to create ideal solutions for you.
Are you looking for an experienced partner with plenty of expertise, a partner who is able to demonstrate immense creativity, flexibility as well as polished services? Then do yourself a favour and choose us!
Fragen? Wir helfen.
Friedrich Bickenbach GmbH & Co. KG
Richardstr. 10 · D-42857 Remscheid
Tel.: +49 2191 / 80 42 4
Fax: +49 2191 / 83 10 8
E-Mail: info@bs-germany.de
Rich. Schmidt Söhne GmbH & Co. KG
Richardstr. 10 · D-42857 Remscheid
Tel.: +49 2191 / 81 26 3
Fax: +49 2191 / 83 10 8
E-Mail: info@bs-germany.de