Carbide metal bandsaw blades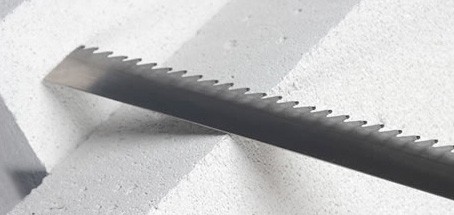 For the cutting of aerated concrete + Poroton (Ytong, Hebel, …) for all conventional machine types such as Lissmac, Zagro and other manufacturers.
E.g. 20 x 0,8 or 27 x 0,9 mm with tooth spacing of 3 tpi or 4 tpi carbide metal tip, also available in grit edge design (smooth or with interruption).
Other dimensions available on request.
Your contact partner
Marcus Brocksieper
Wood/Construction
Tel.: +49 2191 / 81 26 3
m.brocksieper@bs-germany.de
Product information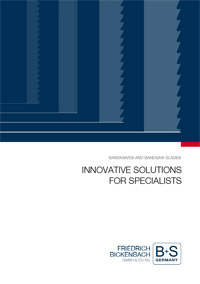 All information available in PDF format
Band knives and bandsaw blades
»
Download PDF